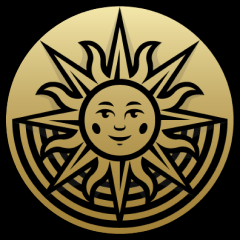 Before you plan your Las Vegas vacation itinerary, here are some hidden gems of Las Vegas and its surroundings that will make your next visit an otherworldly one.
Swing Into the Chandelier Bar at The Cosmopolitan
Address: 3708 S Las Vegas Blvd, Las Vegas, NV 89109
Cost: Free entry (drinks and experiences vary)
Good for: Cocktail connoisseurs, luxury seekers, and night owls
This multilevel bar and lounge is a high-energy space to unwind amidst a sparkling architectural wonder. Glamor-seekers rejoice with cocktails in hand beneath thousands of shimmering crystal strands. Sip on a signature drink, like the buzzy All Knight Long (with vodka, espresso, and turmeric) or the tropical #FeltCute (gin, lychee, coconut). At night, all three lounge levels embody the otherworldly mystique of a true Las Vegas hidden gem. The first level embodies the notion of a classic casino lounge, and is the place to see and be seen; the next level is truly next level for the cocktail connoisseur; the top of the chandelier draws guests inside to a more intimate environment enveloped by glimmering beaded curtains of light.
Steps away from this cocktail haven are a host of spots to secure a late-night snack — just don't forget to snap a picture before you leave.
Explore Red Rock Canyon's Calico Tanks Trail
Address: Red Rock Canyon National Conservation Area, Las Vegas, NV 89161
Cost: $20 entry fee per vehicle
Good for: Nature lovers, hikers, and photographers
The beauty of Las Vegas doesn't stop when you venture off The Strip. Walk on the wild side at Red Rock Canyon's Calico Tanks Trail — 2.5 miles of prehistoric adventure. Scramble up and around walls of ancient sandstone and be rewarded with breathtaking panoramic views of the Las Vegas valley and access to a hidden pockets, or "tanks," of water. Perfect for new and experienced hikers, this route offers all the beauty and history that makes Red Rock Canyon a local favorite. Plus, the vibrant swirls of red and yellow rock make for a view that you just can't get on the Strip.
Lace up your hiking boots and put on your explorer's cap for a day out on the Calico Tanks Trail.
Take a Bite from Mad Apple at New York-New York Hotel & Casino
Address: 3790 Las Vegas Blvd S, Las Vegas, NV 89119
Cost: Tickets starting at $49
Good for: Adults and couples seeking something must-see entertainment
Step into a world filled with dance, beauty, and comedy at Mad Apple. Inspired by New York City nightlife culture, this show combines the wonder of the Big Apple with the glitz and glamor of the Las Vegas Strip. Let yourself be dazzled by this immersive blend of circus, concert, and comedy show complete with a live band and out-of-this-world performers. Enjoy a cocktail (or several, who's counting?) at the stage bar as you witness Mad Apple rewrite the script for Las Vegas entertainment. And make sure to arrive early or stick around after the show for an unforgettable photo-op on the vibrant stage.
Get swept away by the lights and music of the big city performance at Mad Apple.
Go Back in Time at the Valley of Fire State Park
Address: 29450 Valley of Fire Hwy, Overton, NV 89040
Cost: Vehicle entry fee starting at $10
Good for: Nature enthusiasts, photographers, and outdoor adventurers
Just beyond the strip lies a stunning natural wonder located in the Mojave Desert. It is renowned for its vibrant and otherworldly red sandstone formations that create a breathtaking landscape of fiery hues, giving the park its name. Walk backwards in time at the Valley of Fire State Park, filled with ancient petroglyphs, massive rock formations, and petrified wood. Set off on a hike over the terrain for a view of the stunning desert landscape, or pack a picnic to enjoy atop this prehistoric wonder. With beauty, ecology, and history right at your feet, the Valley of Fire will take your breath away in a way that only nature can.
Prepare for your journey to the millennia-old Valley of Fire.
Enjoy Culinary Delights at The Uncommons
Address: 4480 Paradise Rd, Las Vegas, NV 89169
Cost: Varies based on menu items
Good for: Foodies, local food enthusiasts, and those seeking unique dining experiences
Food fanatics will rejoice at the sight of The Uncommons, a curated selection of one-of-a-kind culinary experiences. Sample sushi hand rolls at Mizunara, sip on award-winning roasts at LaMill Coffee, or share an ice cream cone with funky toppings at Salt & Straw. At The Uncommons, you'll travel around the world in a flavor-fueled rocket for a dining adventure unlike anything you've had before.
Locally grown ingredients take center stage here, transformed into innovative dishes and artisanal treats that will have you naming Las Vegas the new culinary capital of the world. With food this good, don't forget to capture the moment to remind yourself it wasn't just a dream.
Journey to Seven Magic Mountains
Address: S Las Vegas Blvd, Las Vegas, NV 89054
Cost: Free admission
Good for: Art and outdoors enthusiasts, photographers, and those seeking vibrant landscapes
Set against the vast desert backdrop is an awe-inspiring art installation that defies the laws of gravity. Designed by Swiss artist Ugo Rondinone, Seven Magic Mountains adds an explosion of vibrant color to the untamable wildness of the Mojave Desert. Composed of seven 30-foot stacks of painted boulders, this Las Vegas hidden gem celebrates nature's role in human creativity. Behold all seven towers at once for a visual experience that is as surreal as it is captivating.
The Gilcrease Orchard
Address: 7800 N Tenaya Way, Las Vegas, NV 89131
Cost: Free admission (varies for produce picking)
Good for: Families and people of all ages
Step into the dreamy fields of the Gilcrease Orchard for a fun-filled day of harvest. This true hidden gem is a patch of serenity located in the northwest part of the valley, away the Vegas hustle and bustle, and offers an oasis for those patient enough to seek it. Spend the day picking produce and fill your basket full of juicy peaches, crisp apples, and bushy sunflowers in all their natural glory. Visit the farm shop when you're done with snacks and sweet treats made from the fruits and vegetables grown just feet away. Here, the bounty is limitless no matter the season.
Stuff your day with fruit-filled fun at the Gilcrease Orchard.
Jump Through Portals at Meow Wolf Las Vegas
Address: 3215 S Rancho Dr #100, Las Vegas, NV 89102
Cost: Tickets starting at $49
Good for: Art enthusiasts and immersive experience seekers
Step into another world through the Omega Mart at Meow Wolf, one of Las Vegas' newest interactive attractions. Disguised as a quaint family-run supermarket, the Omega Mart is really an entryway to new dimensions of artful expression. Every door in this immersive experience leads to whimsical installations created by local and international artists alike. Surrender to the surreal as you traverse every aisle stocked with mind-bending adventures. At the Omega Mart, you're free to dive into a world where the possibilities are truly limitless.
The Beatles LOVE at The Mirage Hotel and Casino
Address: 3400 S Las Vegas Blvd, Las Vegas, NV 89109
Cost: Tickets starting at $69
Good for: Adults and couples, families
Join in this tribute to one of the world's greatest musical phenomena at The Beatles LOVE at The Mirage Hotel and Casino. Packed with tribute to the band's artistic achievements and using real and fictional characters to explore the song's themes, you can experience The Beatles like you've never seen it before. Plus, visit the show's Rainbow Walkway for access to one of the most sought-after photo-ops in Las Vegas.
Experience the music of The Beatles LOVE in a whole new way today.
Explore a Side of Las Vegas Most People Don't See
When it comes to Las Vegas, Cirque du Soleil steals the show. See the extraordinary in the everyday world, and come join us at one of our Las Vegas shows.