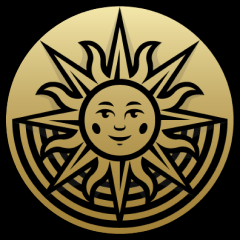 Put on something sleek or glittery, dust off your dancing shoes, and get ready to make some melodious memories because we're spilling the beans on the sonic gems hidden in the Entertainment Capital of the World: Las Vegas. 
Iconic Venues for Live Music
Start your search for the best live music and live entertainment in Las Vegas by seeing what these iconic venues, halls, and stages have to offer.
1. The Theater at Virgin Hotels
Rich acoustics and balcony seats with amazing views make this venue, formerly known as The Joint at Hard Rock Hotel, a favorite spot for live music in Las Vegas. A spacious stage and mammoth dance floor maximize your opportunities to get loud and loose while enjoying your favorite bands with 3,000-4,000 of your closest friends.
2. House of Blues at Mandalay Bay
Lose yourself in bluesy tunes in an intimate atmosphere inside House of Blues at Mandalay Bay. Featuring live music daily in the restaurant and bar, a gospel brunch every Sunday morning, and all the extras you crave in the members-only Foundation Room, this venue covers all the bases. After enjoying a daytime show here, wander into the hotel itself to catch a performance of Michael Jackson ONE for an unforgettable experience.
3. Brooklyn Bowl at The LINQ
Combine your love for electrifying music with bowling and food at Brooklyn Bowl at The LINQ. Located at The LINQ Promenade, this exciting venue offers aural performances from all the best bands, whether you prefer hip-hop and rap or indie and rock music. The venue's 32 hardwood lanes let you fire off strikes with friends, resting between turns on comfortable leather sofas and maintaining crystal-clear views of the stage. Chow down on some award-winning comfort food while you jam to your favorite tunes and compete with friends for bowling bragging rights.
4. Treasure Island
Treasure Island hosts several bars and lounges, but none are quite as famous as Gilley's Saloon. Branding itself the only real honky-tonk on the Las Vegas Strip, this venue boasts a casual ambiance ideal for rest and relaxation, bull rides to test your rodeo skills, and karaoke events every Tuesday, plus bluegrass and barbecue events. For more sophisticated fare that evokes dreams of the unimaginable, drop into the Cirque du Soleil show Mystère twice nightly from Friday to Tuesday.
5. T-Mobile Arena
To the west of the Las Vegas Strip, the T-Mobile Arena brings epic concerts by top artists and bands to the musical mix. This venue hosts diverse events ranging from WNBA games and country music shows to UFC fights and full-scale music festivals. Choose premium seating here for a deluxe live music experience, including luxury and loge boxes, terrace tables, and club seats membership if you plan on coming back and experiencing more of what the area offers.
6. Bellagio Hotel
Unwind with live music in a luxurious setting every day you're in the city by gracing the Bellagio Hotel. This iconic Las Vegas hotel puts on a series of free daily shows in the resort's 8.5-acre man-made lake, featuring music coordinated to the fountains between Las Vegas Boulevard and the resort's tower. For an even more immersive live music experience at the Bellagio, grab some tickets to the Cirque du Soleil show "O,"  and enjoy an otherworldly water show focused on drama beneath the briny deep.
7. The Mirage
Known for its nightlife, The Mirage is home to bars and lounges where visitors can enjoy live music in the Neon Capital of the World. The legendary artists and unforgettable musical nights extend even further when you factor in easy access to The Beatles LOVE by Cirque du Soleil, playing twice nightly every Tuesday through Saturday. This award-winning show combines the familiar with the unknown for an unexpected escapist experience that defies conformity.
8. New York-New York Hotel
Delve into some eclectic tunes when you visit the New York-New York Hotel. Home to the state-of-the-art Rok Nightclub, this hotel's vibey hangout space features an IMAX screen over the gargantuan dance floor. Its laser shows and cutting-edge sound system inspire the party and keep it going all night long. In line with the New York theme of the venue, Cirque du Soleil features Mad Apple performances that celebrate the original City That Never Sleeps with a show that blends acrobatic artistry with live music and comedy for a joyfully lighthearted experience.
Intimate Bars With Live Music
Take a walk off the beaten path and explore the local music scene in Las Vegas listening to live bands. These cozy spots have you covered when you want a more intimate atmosphere well-suited to your musical tastes.
1. Double Down Saloon
Located on Paradise Road just a mile south of The Virgin Hotel, this lively dive bar bills itself as the anti-Vegas experience for the lunatic fringe. This punk venue features live music, plus pool and pinball, giving you a chance to wind down.
2. The Sand Dollar Lounge
Housed in the legendary Plaza Hotel, the Sand Dollar Lounge delivers big on vintage vibes and soulful melodies. This venue has hosted a vast array of blues musicians in its 40 years on the Strip, yet the craft cocktails and thoughtful food options elevate this spot above ordinary dive bars into something entirely new and special.
3. The Barbershop at Cosmopolitan
Immerse yourself in a unique speakeasy experience when you visit the Barbershop at Cosmopolitan. Though the front of the establishment mimics the look of a barbershop, the hidden cocktail lounge concealed behind it provides guests with live music nightly for a fancifully fun entertainment option in the Glitter Gulch.
Diverse Music Genres and Themes
The live music scene in Hot Vegas extends far beyond standard genres, ensuring a little something for everyone. Some diverse hot spots to whet your musical appetite include:
1. The Foundry
This mid-size venue is a perfect spot for guests with a taste for rock, pop, and alternative music. A vibrant amphitheater with brilliant lights and stage seating, The Foundry is a stellar auditory experience with a classic vibe. 
2. The Dispensary Lounge
An award-winning venue known for its live jazz music and delicious food and drinks, The Dispensary Lounge is a flexible space for private parties, gaming, and close-knit enjoyment.
3. XS Nightclub
Located at the Wynn Las Vegas, the XS Nightclub has an intimate vibe, even though it surrounds the hotel's expansive Encore European pool. Enjoy signature bottle service here amid EDM beats and electrifying dance parties.
Upcoming Live Music Events
Consider what's going on in the City of Lights before you make your reservations, then plan accordingly. From star-studded concerts to festive music celebrations, Las Vegas's array of upcoming events can make your stay even more memorable.
Concert Extravaganzas
Concert extravaganzas are always going on across Las Vegas. With year-round electrifying performances by renowned artists, Las Vegas fulfills a desire to see groundbreaking performances in an out-of-this-world atmosphere.
Festival Fever
With festivals covering everything from food and music to art and culture, Las Vegas always has something to pique interest. Events like the Viva Las Vegas Rockabilly Weekender at The Orleans Hotel, the Las Vegas City of Lights jazz festival, and the Punk Rock Bowling festival are only the surface of the unique and thrilling opportunities the city presents.
Seasonal Spectacles
Seasonal events in Las Vegas infuse the air with special musical enchantment. Spring's Las Vegas Foodie Festival combines tasty noshing with live music, carnival rides and games, and a beer garden. May's Electric Daisy Carnival celebrates summer with live music and dancing beneath a haze of neon lights. When autumn rolls around, expect to see live music combined with rodeo for an authentic Western experience.
Tips for Enjoying Live Music in Vegas
When you book a hotel room in Las Vegas, you're also booking a backstage pass to a world of wonder — all you have to do is grab your golden ticket! And finding those in Vegas is as simple as perusing Ticketmaster's digital offerings on your phone or asking your hotel concierge if they're hoarding a secret stash of live music tickets.
While meandering down the Strip day or night, you might also run into really good deals when popular bars and on-the-down-low speakeasies are looking to pack the rafters during slower times. While there, expand your musical horizons with a detour into the mesmerizing world of Cirque du Soleil, where gravity-defying acrobats and dreamy dancers whisk you away to a world of whimsy and wonder.
Experience Beyond the Strip
Explore the heart of Las Vegas's music scene at local dive bars and hidden neighborhood gems when you venture beyond the Strip into more unexpected points. 
1. Fremont Street Experience
This annual concert series kicks off each year with numerous free concerts in downtown Las Vegas. Starting in the summer and continuing through fall, this outdoor entertainment extravaganza includes bands from numerous genres and eras.
2. The Bunkhouse Saloon
Established in 1953 and recently renovated, The Bunkhouse Saloon provides an elevated dive bar experience with live music, signature cocktails, and tasty food. A new stage and updated sound system make this spot a great place to see live indie bands and local talents along with more established bands.
3. Dino's Lounge
Bearing the famous legend "Getting Vegas Drunk Since 1962" across its iconic red metal roof, Dino's Lounge invokes a retro vibe with live music acts and karaoke. This venue is much loved by locals thanks to the cozy atmosphere, cheap pool tables, and a schedule that sees the joint open 24/7 every day.
Captivating Street Performances
Not every live music venue is located indoors — in fact, the authentic street music scene in Vegas is one to explore when you want to embrace the edgy. Located at the center of the Las Vegas Strip, The Promenade at the LINQ includes numerous street performers, including buskers and showstoppers, to help you expand your entertainment horizons.
Concerts by Renowned Brands
One way to ensure a satisfying entertainment experience when you visit Las Vegas is to get tickets to live performances by celebrated artists. These options include resident shows with exclusive limited engagements such as KÀ at the MGM Grand from Cirque du Soleil. This mesmerizing production blends acrobatics and theater for a surreal show that makes an unforgettable impression.
Elevate Your Vegas Experience
Now that we've spilled the beans on where to find the best live music in Hot Vegas, you know just where to find tunes that make you tap your toes and get into the rhythm of this fast-paced city. With that also comes an open invitation to experience the extraordinary with tickets to Cirque du Soleil attractions. Featuring vibrant musical diversity across a range of genres, our shows fill audiences with awe and wonder, combining an otherworldly ethos with acrobatic artistry and prowess. Simply select the spellbinding shows you want to see and get your tickets today.