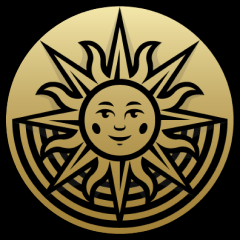 Visits to Las Vegas put an array of otherworldly delights at visitors' fingertips, whether they're rolling the dice or witnessing Cirque du Soleil shows. When the excitement of the city gets too much, there are many parks in Las Vegas that are only a short drive away.
Sunset Park
When to Visit: Anytime for Serene Walks and Picnics
Why We Love the Park:
Some might consider Sunset Park one of the best parks in Las Vegas. It's surely one of the largest with 324 acres of gorgeous landscape to bask in. Get your sport on at one of the softball fields and basketball courts, take the kids to the splash pad to cool off on hot summer days, and leave no stone unturned on winding walking paths. This pet-friendly park is home to several playgrounds and sand volleyball courts along the lakeside beach, providing a little something for everyone, from kids to adults.
Red Rock Canyon National Conservation Area
When to Visit: Sunrise or Sunset for Breathtaking Vistas
Why We Love the Park:
Red Rock Canyon National Conservation Area is one of Vegas' national parks and it offers affordable fees that don't blow up your vacation budget. Enjoy the Mojave Desert landscape on bikes or on foot or stay in your car and drive the Scenic Loop to marvel at the natural beauty in air-conditioned comfort. Journey into the rocky terrain of this almost 196,000-acre park and explore its many hiking trails for beginners and experts. The cliffs provide opportunities for prime rock climbing, helping you get spectacular views the hard (and satisfying!) way, and reward yourself for the exertion with a visit to one of our favorite Las Vegas brunch spots.
Springs Preserve
When to Visit: Morning for Comfortable Exploration
Why We Love the Park:
A diverse wetland habitat makes Springs Preserve a special place in the desert oasis that is Las Vegas, combining the appeal of a historic site with a focus on sustainable living. Museums and galleries within the park provide a welcome respite from the heat when you've finished exploring the botanical gardens and Boomtown 1905 — a faithfully recreated historic townscape.
Floyd Lamb Park
When to Visit: Early Morning to Enjoy the Serene Ambiance
Why We Love the Park:
When you want awe-inspiring views of the Sheep and Spring Mountain ranges, Floyd Lamb Park is the place to be. Featuring a historic working ranch that teaches visitors about early life in the area, this 680-acre park includes trails for horses and fishing ponds for a back-to-nature experience. Reserve a picnic area with a barbecue grill to feast with your family amid an unforgettable backdrop, or use the walking and jogging paths for an unexpected detour among flora and fauna mere minutes from the neon lights of the big city. This Las Vegas park's amenities also include mountain bike trails when you want to scratch your itch for new terrain.
Desert Breeze Park
When to Visit: Late Afternoon for Leisurely Activities
Why We Love the Park:
Meander through the winding trails of Desert Breeze Park with your dog to enjoy a scenic Las Vegas sunset with your four-legged friend. Perfect your shredding techniques in the intermediate to advanced-level skate park, or play baseball or soccer on the park's expansive fields. Roller hockey rinks offer unexpected opportunities for escapist play, while picnic areas let you relax and rejoice at the splendor of the scenery while noshing hamburgers and hotdogs. A public swimming pool in the aquatic center helps you stay cool when temperatures rise.
Tule Springs Fossil Beds National Monument
When to Visit: Early Morning for Cooler Temperatures
Why We Love the Park:
Comprising 22,650 acres just 20 miles from the Hot Vegas strip, Tule Springs Fossil Beds National Monument delivers an out-of-this-world experience with its view into the Ice Age. This desert space was once a lush wetland area that was home to an impressive array of wildlife that were memorialized forever in the fossil record via mud pits that erupted as the earth warmed, including saber-toothed cats, camelops, and dire wolves. We give bonus points to this park due to its wide — and extremely rare! — Las Vegas Bearpoppy flower patches.
Exploration Peak Park
When to Visit: Morning for Panoramic Views
Why We Love the Park:
Savor stunning Las Vegas Valley views from the 2,846-foot-high summit of Exploration Peak. Walk or bike the trails to the high point of this park with 80 developed acres or immerse yourself in a historic experience by exploring the Old West town located within the boundaries. Playground equipment and a water play area give kids something fun to do while an archeology dig site offers insight into the timeless appeal of this Las Vegas park's desert landscape.
Clark County Wetlands Park
When to Visit: Dawn or Dusk for Serene Birdwatching
Why We Love the Park:
Escape to the wonders of unadulterated nature with a visit to Clark County Wetlands Park. One of the many free activities in Las Vegas and featuring numerous public programs, this 2,900-acre park includes a 210-acre nature preserve with a plethora of beautiful birds and wildlife. Navigate the terrain on one of the five trailheads or learn more about the flora and fauna in the outdoor classroom.
Centennial Hills Park
When to Visit: Afternoon for Leisurely Activities
Why We Love the Park:
No list of parks in Las Vegas is complete without Centennial Hills Park, which features an outdoor amphitheater with seating for 3,000. Events hosted in the amphitheater include concerts, theatre productions, movie nights, fitness classes, and more. Wide open spaces in the heart of the city create a relaxed ambiance ideal for rest and relaxation, and reservable picnic areas, a playground, and water play areas make this park a great spot for small events with friends and family. Concession stands provide opportunities to dine if you're not using the barbecue grills and the dog park lets you spend some outdoor time with your furry best friend.
Mount Charleston
When to Visit: Summer for Cooler Temperatures, Winter for Snow Activities
Why We Love the Destination:
Make a break for the great outdoors just 30 minutes from the city with a trip to Mount Charleston. Nestled within the Spring Mountains National Recreation Area — one of the 13 national parks near Las Vegas — this serene mountain retreat boasts ample activities for virtually anyone, including horseback riding for equestrians, camping for outdoorsy types, and mountain climbing for the adventurous. This park opens year-round so visitors can view wildflowers in the spring and foliage in the fall — and ski and sled when snow blankets the ground in winter.
Bonus Parks in Las Vegas
Las Vegas isn't just about its bustling city life — and that's why we've included these bonus parks that fit right in with the always-moving ethos of the City that Never Sleeps. Enjoy the excitement and thrills offered by these bonus parks convenient to the Strip.
Desert Breeze Park Skate Park
When to Visit: Afternoon for Skateboarding and Creative Expression
Why We Love the Park:
Situated within Desert Breeze Park, this skateboard park affords experienced skaters chances to show off their skills and lets beginners get the classes they need to shred with the best. Test your footwork on a range of ramps and obstacles, including rails, ledges, and quarter pipes, and hone your skills within the large bowl with depths that vary to challenge even experienced riders. Shady structures with benches and picnic tables beneath let riders and watchers alike enjoy the action, while the desert-themed aesthetics add a creative layer to this Las Vegas park's overall design. 
A Different Kind of Park: Cowabunga Water Park
When to Visit: Summer for Refreshing Water Adventures
Why We Love the Park:
Trade in the desert heat for the cooling waters of Cowabunga Water Park. Considered one of the best water parks in Las Vegas, this attraction grants access to 25 water slides plus a wave pool, endless river, and splash pools. Special spaces for kids enable creative play and ensure a safe space for little ones. What we absolutely adore about this water park are the cabanas with personalized wait service that comes with VIP access to a private pool area. 
Explore Parks in Las Vegas and Cool Off at Cirque du Soleil
When you find the desert heat driving you indoors after exploring the best parks in Las Vegas, use the opportunity to take in a Cirque du Soleil show. Highlighting the natural wonder and beauty of the world around you, "O" by Cirque du Soleil features an  immersive water theme for a surreal performance full of creative artistry and unforgettable acrobatics.