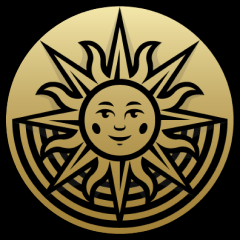 If you've had the good fortune of seeing Mystère live, once-in-a-lifetime memories will soon flood the mind at the mention of various acts including the Chinese Poles, Hand-to-Hand balancing, and Trapeze and Bungee, along with the powerful music, colorful costumes, and sets that accompany these routines. If that wasn't reason enough to peak your curiosity- mingling in the mystique is a cast of over 65 international artists, whose spectrum of characters include a mischievous Clown, an electrifying Red Bird, and one jumbo-sized Baby.
A Colossal Production
If you haven't seen the show yet (or even if you have), allow us to share some facts about the show to paint a picture of what goes into a production like this. Mystère has entertained over 17 million people since its premiere on the 25th of December, 1993. Beyond the one-of-a-kind soundtrack, costume designs, and stage, the intricacy of the lighting display is surprisingly complex too. In fact, there are just under 1200 lighting fixtures and 800 light cues in the show!
As you can imagine, a lot of wire is needed to power this behemoth of a show. How much? Well, if you were to lay out the electrical cable from end to end, it would stretch from Treasure Island on Las Vegas Blvd to the California border (!!!).
For our audiophiles out there, each of the ten musicians has his/her own independent, stereo, in-ear monitor mix fed by an Avid Profile 128-input mixing console. Each custom set of in-ear monitors worn by the Musicians contain 16 speakers small enough to fit inside of their ears.
That's just the tip of the iceberg – so much more goes into putting on a show of this caliber that it's hard for even us to believe sometimes!
Deemed the "flower in the desert" by Guy Laliberté, founder of Cirque du Soleil, the exhilarating production has been credited with changing the face of Las Vegas entertainment since its premiere. This 90-minute production excites audiences inside the 1,616-seat Mystère Theatre, which was the first permanent Cirque du Soleil theater to be custom-built to exact show specifications.
Our Longest Running Performance
Mystère has since put on 13,000 performances in the past 30 years and continues to be the standard by which Las Vegas productions are measured among worldwide audiences and critics alike.Since its debut, Mystère has continued to blossom, as evidenced by the show's anthology of critical acclaim. Included among its honors are eight awards for "Best Production Show in Las Vegas" by the Las Vegas Review-Journal.

If the thought of experiencing such a sensational performance fills you with the same sense of excitement that it does for us, then we wholeheartedly invite you to join us for an evening you won't soon forget!