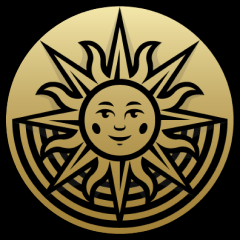 Las Vegas is the perfect destination for families looking for an unforgettable vacation.
From thrilling adventure activities to interactive shows and sweet treats, there is something for kids of all ages to explore and enjoy.
With plenty of attractions, activities, and experiences, Las Vegas is sure to create lasting memories for the whole family.
Top Attractions for Kids in Las Vegas
Mandalay Bay Beach
Mandalay Bay Beach offers a variety of attractions for kids. These include an artificial lagoon, a wave pool, a lazy river, and a real sand beach to dig your toes in! For a complete experience, guests can rent a cabana that includes VIP amenities like access to a video games console.
Beat the heat in one of the many kid-friendly amenities at the Mandalay Bay Pool. Including a large wave pool, lazy river, and inflatable playground, guests of all ages will find their vacation refreshing. Families can also enjoy the poolside cabanas and poolside dining.
With its family-friendly atmosphere, Mandalay Bay Pool is sure to be a hit with the kids.
The entire family can also explore the beach's shops for souvenirs or snack at Bar & Grill after basking in the sun.
Springs Preserve
The Springs Preserve in Las Vegas provides a unique and enriching experience for families. It offers a variety of attractions and activities that cater to both children and adults.
One of the main highlights of the Springs Preserve is its two museums. These museums feature exhibits on flash floods and local history, allowing visitors to learn about the natural and cultural heritage of the region.
In addition to the museums, the Springs Preserve has a beautiful botanical garden. This garden showcases a wide variety of plant species, providing a serene and peaceful atmosphere for visitors to explore and catch a break from the bustling city surrounding them.
For those who enjoy outdoor activities, the Springs Preserve offers hiking and biking trails. These trails wind through the scenic landscape of the preserve, allowing visitors to get closer to nature while getting some exercise.
Families with young children will also appreciate the children's playground at the Springs Preserve. This playground offers a safe and fun environment to run, climb, and play.
Lastly, the Springs Preserve features a seasonal butterfly habitat. Visitors can observe and learn about these beautiful insects up close.
To help plan your visit to the Springs Preserve, the website offers useful resources. With a diverse range of attractions and activities, the Springs Preserve is a must-visit destination for families in Las Vegas.
Bellagio Conservatory & Botanical Garden
Home to stunning seasonal scenes, the Bellagio Conservatory & Botanical Garden is a must-see attraction in Las Vegas. It offers free admission and is maintained by a horticultural staff of over 100 workers.
Bellagio Fountains
Located in front of the Bellagio Hotel, the Bellagio Fountains offer mesmerizing choreographed shows of illuminated water, lights, and music every 15 to 30 minutes, depending on the time of day. This provides families with kids a special effects experience of natural beauty.
Admission tickets are not required, making it an ideal stop for those visiting The Strip by foot.
High Roller Observation Wheel
Situated along the LINQ Promenade, the High Roller Observation Wheel stands at a towering 550 feet, providing families with a half-hour revolution above the Las Vegas Strip and stunning 360-degree views.
The High Roller presents a STEM Field Trip Guide for families, enriching children's understanding of engineering and sciences.
With the High Roller, Las Vegas provides an unparalleled family experience that will leave a lasting impression.
Eiffel Tower Viewing Deck
The Viewing Deck at Paris Las Vegas' Eiffel Tower offers a sweeping panorama of the Las Vegas Strip from every angle.
Enjoy a light show every 30 minutes or take a family photo shoot, then head to the Eiffel Tower restaurant or other restaurants on The Strip for a meal.
Explore this parisian-inspired landmark and take in the breathtaking views of one of the world's most renowned cities.
Adventure and Thrills
Las Vegas is great for adventurous families looking for a thrilling destination. From roller coasters to skydiving, the city offers a variety of adrenaline-pumping experiences that will create lasting memories for kids of all ages.
Here are a few of the top adventure and thrill activities for kids in Las Vegas.
The Big Apple Roller Coaster
The Big Apple Roller Coaster at the New York-New York Hotel is an exhilarating experience for thrill-seekers. It features a 180-degree "heartline" twist and dive, as well as virtual reality options to enhance the ride. Perfect for those taller than 54" who aren't faint of heart, this roller coaster offers an intense experience with plenty of thrills.
For the little ones, there's an arcade area with plenty of games to keep everybody entertained.
Vegas Indoor Skydiving
Experience the thrill of freefalling without ever having to leave the city, with Vegas Indoor Skydiving! Offering a safe experience thanks to state-of-the-art technology and experienced instructors, this activity is perfect for those seeking an adrenaline rush.
With its unique V-shaped wind tunnel, the sensation of skydiving is brought to life in a professional and controlled environment.
Perfect for kids over 40 lbs and adults alike, it's an experience you won't forget!
Las Vegas Helicopter Tour
Take to the skies with a helicopter tour offering stunning views of the city and an unbeatable vantage point over landmarks such as the Bellagio Fountains. Make memories that will last a lifetime in luxurious comfort aboard the ECO-Star helicopter with wraparound glass and leather seats.
Choose from a variety of tours, including flights over the Red Rock Canyon, and take advantage of the convenient pick-up locations and Land, Air, and sea packages.
Fun Dungeon at Excalibur Hotel & Casino
The Fun Dungeon at Excalibur Hotel & Casino provides guests with lots of thrilling arcade games. From classic favorites to redemption games and even carnival-style games, there are endless choices to satisfy the entertainment needs of all ages.
Perfect for a family outing or a night out with friends, the Fun Dungeon offers something for everyone.
Thrill Rides at The STRAT Hotel, Casino and Skypod
Standing at 829 feet tall, The STRAT Hotel, Casino, and Skypod is home to some of the most thrilling rides in the world. From the SkyJump to X-Scream, Big Shot, and Insanity, there's something for the daredevil in you.
With heights ranging from 855 to 1,081 feet and speeds of up to 40 mph, riders can get a hair-raising experience. Age and height restrictions apply, so be sure to check before you ride.
Come experience the most adrenaline-pumping thrill rides Las Vegas has to offer.
Mini Grand Prix
The Mini Grand Prix in Las Vegas offers a thrilling go-kart outdoor racetrack suitable for all ages, with high-speed karts available for those aged 14 and up.
Thrill seekers can also enjoy a variety of amusement park rides, such as the Dragon Coaster and Tornado Twister, as well as arcade games and delicious fast food options.
Red Rock Climbing Center
With its high climbing walls and safe environment, the Red Rock Climbing Center offers both day passes and memberships for families to enjoy. It's a great space for kids to have fun, stretch out their legs and try out an uncommon activity.
Flip N Out Xtreme
Flip N Out Xtreme provides an array of exciting activities for the whole family, including trampolines, laser tag, climbing walls, and obstacle courses at an affordable entrance fee. The onsite café provides snacks and refreshments, making it an easy-to-plan family outing. With two locations in Las Vegas, Flip N Out Xtreme is a surefire way to make sure your family has a memorable afternoon!
Interactive and Learning Experiences
Las Vegas is home to a variety of interactive and learning experiences perfect for families who want to keep busy all day long. There are plenty of activities in and around the city to keep the kids entertained while learning something new.
Shark Reef Aquarium
The Shark Reef Aquarium at Mandalay Bay is a wonderful experience for anyone curious about marine life. Featuring a walk-through tunnel, a touch pool, and a variety of fish and reptiles on display, it provides a stimulating and interactive outing.
Kids aged 4-12 receive discounted entry, and for an extra cost, can take part in a feeding activity.
Marvel Avengers S.T.A.T.I.O.N
Located inside the Treasure Island Hotel and Casino, the Marvel Avengers S.T.A.T.I.O.N provides an immersive and interactive experience for all ages.
Visitors will have the chance to explore the history and science behind the world's greatest heroes, assemble case files, train your reflexes with interactive games, and admire Captain America or Black Widow's uniform and signature weapons.
A must-see destination for any Marvel fan, the Marvel Avengers S.T.A.T.I.O.N is an wonderful immersive experience.
Lion Habitat Ranch
The Lion Habitat Ranch is an exciting nonprofit sanctuary in Las Vegas that offers visitors the chance to observe animals such as lions, giraffes, ostriches, emus, and macaws up close.
On location, you can watch Ozzie the Giraffe paint an abstract picture every 30 minutes or feed the animals with the help of the staff.
With over 20 lions, giraffes, and exotic birds, the Lion Habitat Ranch is a must-see for families looking for an wild experience on the edge of the city.
Discovery Children's Museum
Discovery Children's Museum is a premier educational and interactive destination for children of all ages in Las Vegas.
Offering three floors of interactive exhibits, hands-on experiences, and educational material, the museum currently features exhibits like Eco City, Water World, Young at Art, and Toddler Town, as well as the option to book themed birthday parties. All you need for a packed day of exploration and learning!
Downtown Container Park
Off The Strip, the Downtown Container Park offers an array of shopping, dining, and entertainment options for visitors.
Between the trampoline park, the playground and the outdoor movie theater, this is a great spot for the whole family to let out some energy and enjoy the Nevada sun.
Enjoy the vibrant atmosphere of this exciting park and don't forget to snap a picture with the giant praying mantis sculpture!
McKee Ranch Foundation
Located right off the Las Vegas Freeway, the McKee Ranch Foundation is a family-friendly attraction where visitors can feed and interact with adorable farm animals such as horses, chickens, bunnies, ducks, and donkeys.
Admission to the ranch is free, but voluntary donations are greatly appreciated to help support the animals.
SeaQuest Las Vegas
SeaQuest Las Vegas offers an exciting and educational opportunity for visitors of all ages to explore the ocean's depths in its interactive aquarium. Featuring sharks, otters, and tropical fish, visitors can snorkel safely with stingrays, sharks, and tropical fish in the giant aquarium.
An unforgettable experience, SeaQuest Las Vegas is sure to make a lasting impression on kids and adults alike.
Solve an Escape Room
Escape rooms are immersive and thrilling but educational too. Participants need to work together to solve puzzles and piece clues together in order to escape a themed room within the given time limit. Check out The Escape Game at the Forum Shops for immersive stories and intriguing puzzles.
Drift racing with a pro driver
Feel the power, the rush, and the excitement of Las Vegas by drift racing with a professional driver and reach speeds reaching up to 155mph.
Kids over 12 years old can join in on the thrilling experience with Dream Racing. For those looking for a more leisurely experience, Pole Position Raceway and Mini Grand Prix offer exciting go-kart experiences.
Themed Exhibitions
Las Vegas is home to some of the most unique and engaging museums. The Hunger Games Exhibition at MGM Grand and the Titanic Exhibition at Luxor offer insightful experiences for the whole family. Step into The Hunger Games film sets or experience life as a Titanic passenger - these exhibits are a must-see!
Pinball Hall of Fame
The Pinball Hall of Fame in Las Vegas is a must-visit arcade filled with vintage treasures. It features over 200 pinball machines and arcade games from the 1950s to the 1990s. This non-profit museum has on display fully restored machines that can be played for just 25¢ to $1.
Plus, there's plenty of free parking available.
Neon Museum
The Neon Museum in Las Vegas offers an educational and entertaining experience for children. It showcases the city's rich history of neon signs. Through interactive displays and guided tours, kids can explore the museum's collection of restored signs. They can also learn about the history of Vegas's most known institution.
Perfect for a family outing, the Neon Museum is sure to captivate young and old alike with its vibrant colored lights.
Mob Museum
Located in downtown Las Vegas, the Mob Museum offers a rare insight into the world of organized crime and its impact on the Strip.
Visitors can explore interactive exhibits such as the Crime Lab Experience, where they can learn about fingerprint analytics and DNA profiles.
The Mob Museum provides an entertaining and educational experience for all ages, allowing visitors to gain a deeper understanding of the impact of mob activity on our culture.
Madame Tussauds Las Vegas
When visiting Las Vegas, Madame Tussauds should be at the top of your list. This attraction offers a wide variety of wax figures of sports heroes, such as Michael Jordan and Muhammad Ali, and famous figures connected to the city, such as Elvis, Celine Dion, and the Rat Pack.
The 4D superhero experience featuring The Hulk and the sports zone with Shaq and Babe Ruth will delight children and adults alike.
Make sure you check out Madame Tussauds Las Vegas on your next visit.
Sweet Treats and Culinary Activities
Las Vegas is a city of indulgence. What better way to indulge than with sweet treats?
From famous chocolate brands to unique restaurants and pop-up events, there are plenty of ways to satisfy your sweet tooth in Sin City. Here are some of the best places to explore for a delicious culinary adventure.
Hershey's Chocolate World
Hershey's Chocolate World in Las Vegas is a must-visit destination for those looking for the ultimate chocolate experience. Offering a variety of Hershey's treats, a bakery with unique desserts, and NYC-themed decorations, this store is located at the New York-New York Hotel and is within walking distance of other attractions like the Statue of Liberty replica and the Big Apple roller coaster.
Don't miss out on this sweet experience!
M&M's World Las Vegas
M&M's World Las Vegas is a four-level, 28,000-square-foot chocolate shop and tourist hotspot.
With the opportunity to personalize M&M's with messages, colors, and images, and a shopping spree of themed toys, apparel, candies, and souvenirs, it's a must-visit spot for families.
Don't miss the iconic replica of Kyle Busch's M&M's sponsored NASCAR.
Ethel M Chocolate Factory & Botanical Cactus Garden
Located in Las Vegas, the Ethel M Chocolate Factory & Botanical Cactus Garden provides a slow-paced and delicious activity. Take a self-guided tour of the factory and sample delicious pecan brittle while seeing how their famous chocolates are made.
This 3-acre garden features over 300 species of plants, perfect for a family outing. Enjoy the sights and smells of the cacti, succulents, and flowers while indulging in a sweet treat.
Entertainment and Shows for Kids
From the Tournament of Kings to the Popovich Comedy Pet Theater, or a dance performance of the Jabbawockeez, there are several options for kids to experience the magic of Las Vegas shows, like a representation of the Blue Man Group or a classic Cirque du Soleil performance.
These shows present an immersive experience for kids of all ages. They deliver a captivating performance that will keep them entertained and engaged.
Each show has its own appeal, from incredible acrobatics to hilarious comedy and awe-inspiring performances. With state-of-the-art production quality, it's an unforgettable experience for the whole family.
Tournament of Kings
Experience the excitement of the Tournament of Kings, a medieval dinner show held at the Excalibur Hotel & Casino in Las Vegas.
Knights joust and compete in a live tournament, providing an entertaining spectacle, while visitors enjoy a sumptuous feast.
Popovich Comedy Pet Theater
The Popovich Comedy Pet Theater is a family-friendly show in Las Vegas that showcases over 30 animals performing impressive tricks. The show incorporates acrobatics, comedy, and amusing animal behavior that will entertain audiences of all ages.
It's a perfect choice for those looking for something fun to do in Las Vegas with their kids.
Outdoor and Nature Activities
Las Vegas may be known for its bright lights and bustling nightlife, but there are plenty of outdoor and nature activities to explore as well in the surrounding areas.
From the Hoover Dam to Red Rock Canyon, Lake Mead, and more, there are plenty of outdoorsy options for the whole family to enjoy.
Hoover Dam
The Hoover Dam, an impressive engineering feat, provides a chance to witness breathtaking views of Lake Mead and the Colorado River. Situated near Las Vegas, this attraction is ideal for families in search of outdoor excitement.
Visitors can drive to the dam or book a guided tour with transportation from Las Vegas. The Hoover Dam is a must-see destination for any family looking to explore the great outdoors.
Red Rock Canyon
Red Rock Canyon offers a stunning backdrop of Nevada desert views. It also features a 13-mile scenic drive, 26 hiking trails, and rock climbing areas for the whole family to explore. Families can choose the right trail for their ability, as there is a range of difficulty levels available. Along these trails, visitors can also find petroglyphs carved by Native American. Overall, Red Rock Canyon promises an incredible outdoor experience for its visitors.
Lake Mead
Located just a short drive from Las Vegas, Lake Mead is an ideal destination for families seeking a day trip filled with activities, relaxation, and stunning views of the desert landscape.
From hiking to fishing, kayaking to jet skiing, there is something for everyone.
Not to be missed are the Hoover Dam and the option to rent various watercraft.
Enjoy the serene beauty of the lake, or spend the day exploring and creating lasting memories with your loved ones.
Valley of Fire State Park
Roughly 50 miles due north of the vibrant Las Vegas lights, you'll find the captivating expanse of the Valley of Fire State Park. It offers a unique landscape, petroglyphs, hiking trails, and the scenic Fire Wave hike, making it a suitable outdoor activity for families.
Its majestic beauty offers a powerful experience, sure to make lasting memories.
Las Vegas Ballpark
Las Vegas Ballpark offers a unique experience to its visitors, with a range of family-friendly activities. These include baseball games, of course, but also seasonal events like Winter Wonderland, and budget-friendly movie nights in the summer.
The Ballpark has a modern and pleasant atmosphere, including a pool for children to cool down while watching the game and a variety of tasty concessions.
Cowabunga Bay
Cowabunga Bay, located in Henderson, is a family-friendly water park offering a wide variety of water attractions for all ages. Thrill seekers can enjoy slides, a wave pool, and lazy rivers. Younger children can explore the Kids' Cove area.
It's the perfect place for a fun-filled day in Las Vegas.
The amazing Grand Canyon
Grand Canyon is one of the most iconic natural landmarks in the United States, offering visitors a unique experience of breathtaking views and thrilling activities.
For those looking for an unforgettable experience, Grand Canyon West is the recommended location. Here, visitors can enjoy the Skywalk, an open-air observation deck, and a glass elevator ride to the Eiffel Tower Experience.
Drive, take a tour, or opt for a helicopter tour to explore the stunning beauty of the Grand Canyon.
Frequently Asked Questions (FAQ)
Planning a family trip to Las Vegas with children can be overwhelming, but there are many resources available to answer common questions. In this section, we will discuss some of the frequently asked questions about visiting Las Vegas with kids.
We'll cover topics such as age restrictions, best times to visit, family-friendly accommodations, and ticket booking.
Are there age restrictions for certain attractions in Las Vegas?
Las Vegas is a city known for its wide array of attractions and activities, with some of them having age restrictions in place. For instance, many shows and attractions require guests to be 18 years of age or older.
Additionally, many casinos require guests to be 21 and over. Moreover, some attractions impose restrictions on children of different ages, such as not allowing children under the age of 6 or requiring certain age groups to be accompanied by an adult.
It is important to research the age restrictions of each attraction before visiting.
How can I book tickets in advance for these activities?
Booking tickets in advance for activities in Las Vegas is a great way to ensure that the whole family can enjoy their vacation.
There are several ways to do so, such as online booking through official websites, using third-party booking platforms, or directly contacting venues.
With the right planning and research, visitors can easily find affordable and convenient ticket options.
What Are the Age Requirements for the Attractions?
Attractions have varying age requirements; some may require participants to be of a certain age, while others may have no age limit. It is important to check the specific age requirements of each attraction before planning a visit.
Are There Any Discounts for Children's Tickets?
Many venues in Las Vegas offer discounts for children's tickets, such as family-friendly shows and attractions. Check with the venue before purchasing tickets to see if any discounts are available.
Are There Any Free Activities for Kids in Las Vegas?
Las Vegas offers numerous free activities for children, from visiting museums and parks to attending street performances and events. There are also plenty of creative and educational activities that won't cost a dime!